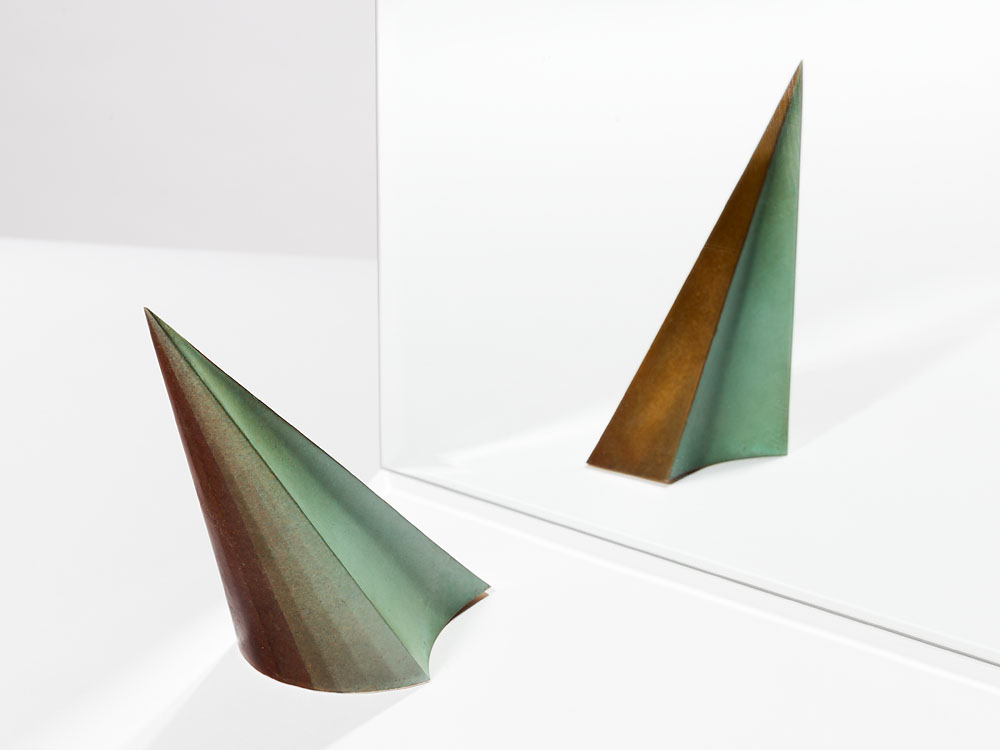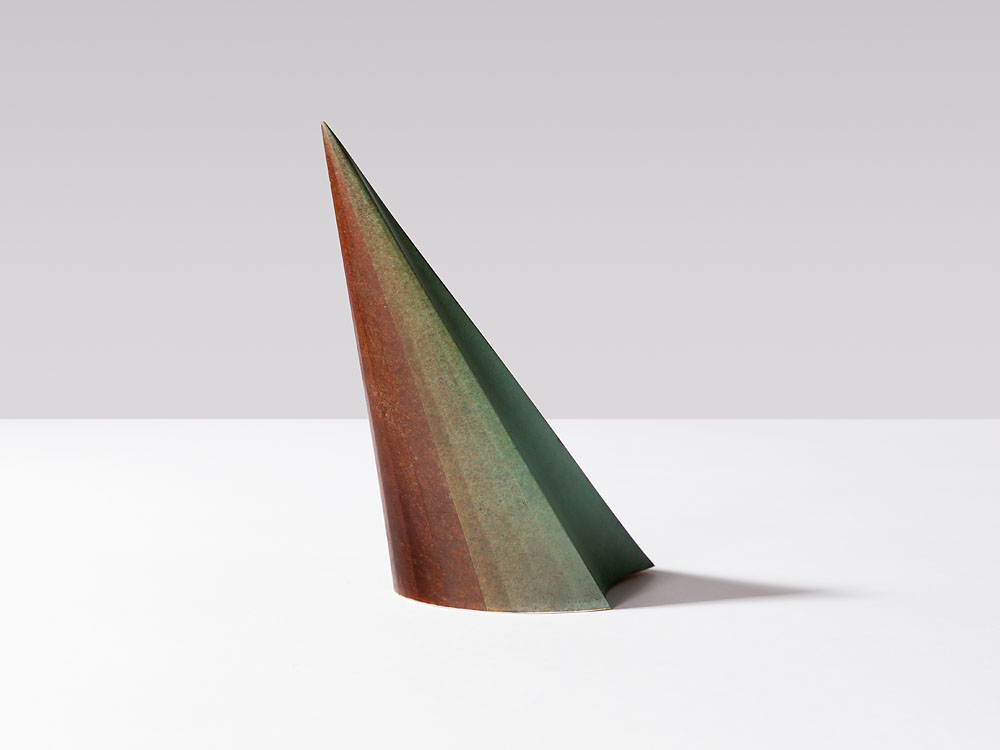 Pause
Pause is a tabletop mirror that is derived
from the answer to the question:
What would time look like if it was an object?
Inspired by Henry Austin Dobson's
"Time goes you say? Ah, no! alas, time stays
we go", Pause stops the stream for a moment
and causes a pause.
Cast Bronze, Mirror Finish, Patina
Manufactured by West Supply in Chicago
L 8.1/4", W 3.3/4", H 2.7/8"